Why? Active mailbox space costs more than Archive (static) space.
How to
Https://www.office.com
Login as an Administrator, you will see Admin in the left hand column
Click Show All in the left hand column, and click Exchange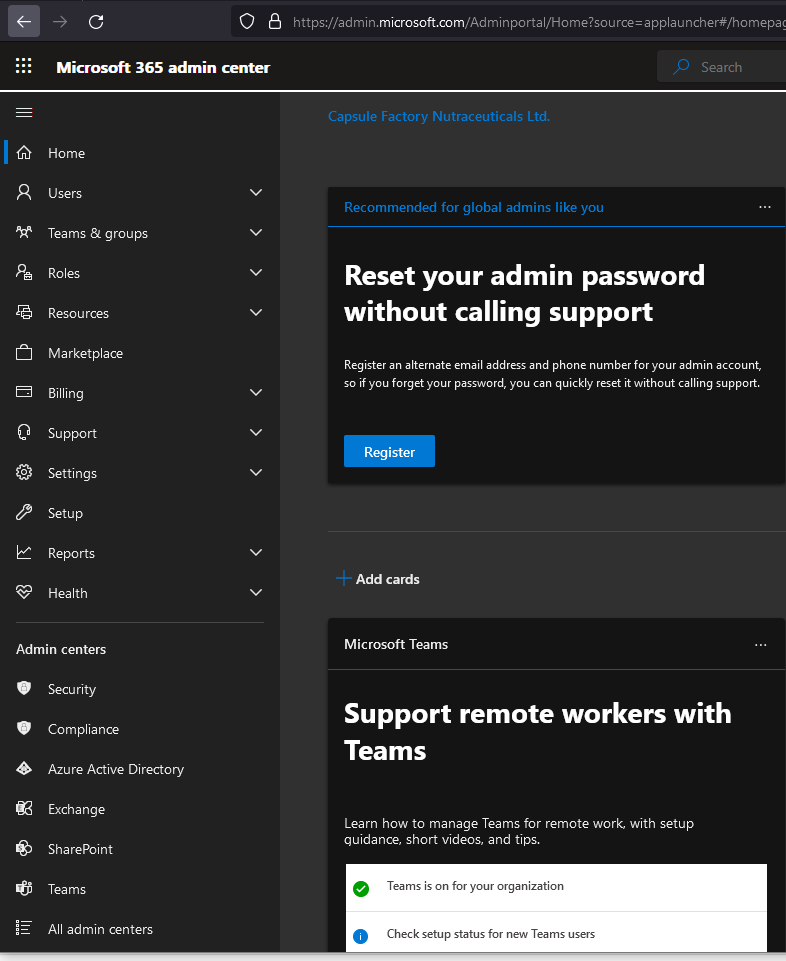 Click Recipients, Mailboxes. You can find a users mailbox size by clicking on their name. M$ doesn't let us add a column with the mailbox size :/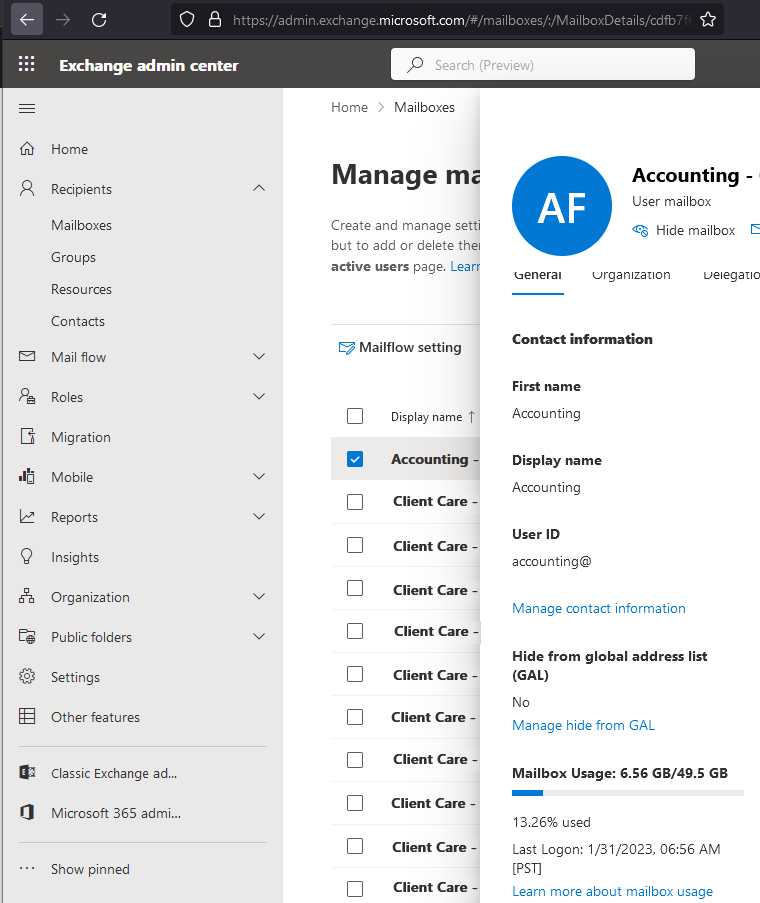 For the next part, at least one user needs to have Archiving turned on. Find someone that isn't near their limit and enable them. The actual archiving is infuriatingly slow, so we will have lots of time to setup our rules.
Others tab, Manage Mailbox Archive, Enable, Save.
In the left hand column Choose Classic Exchange Admin, Data Lifecycle Management, Exchange (legacy).
The default MRM Policy is pretty aggressive so we will be making a different policy. Click "New Policy" here it is named "5 year Archive" but use whatever makes sense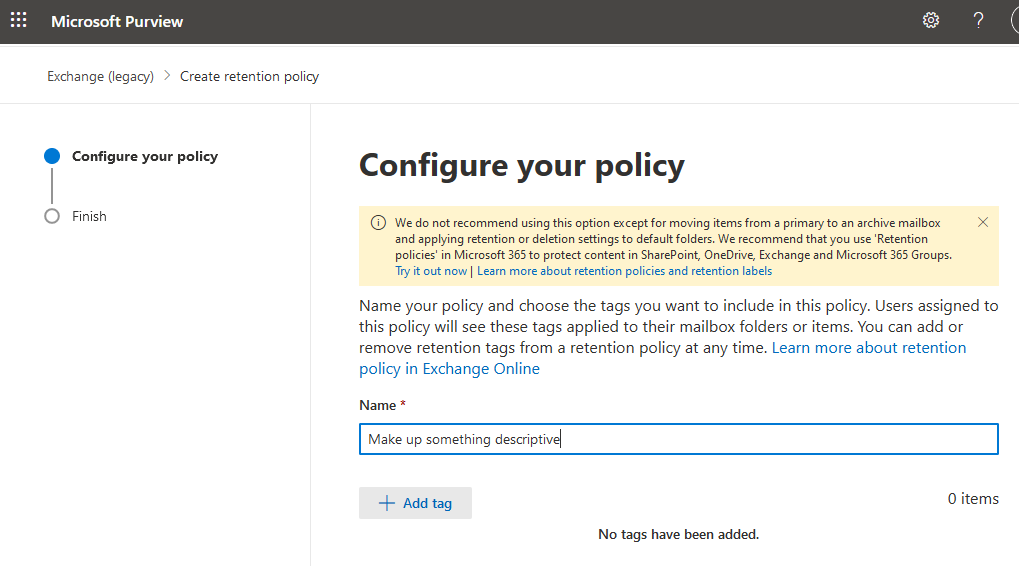 M$ doesn't give us a lot of choices here but the very conservative ones we like to add are "Junk Email 30 days" and "Personal Archive 5 years"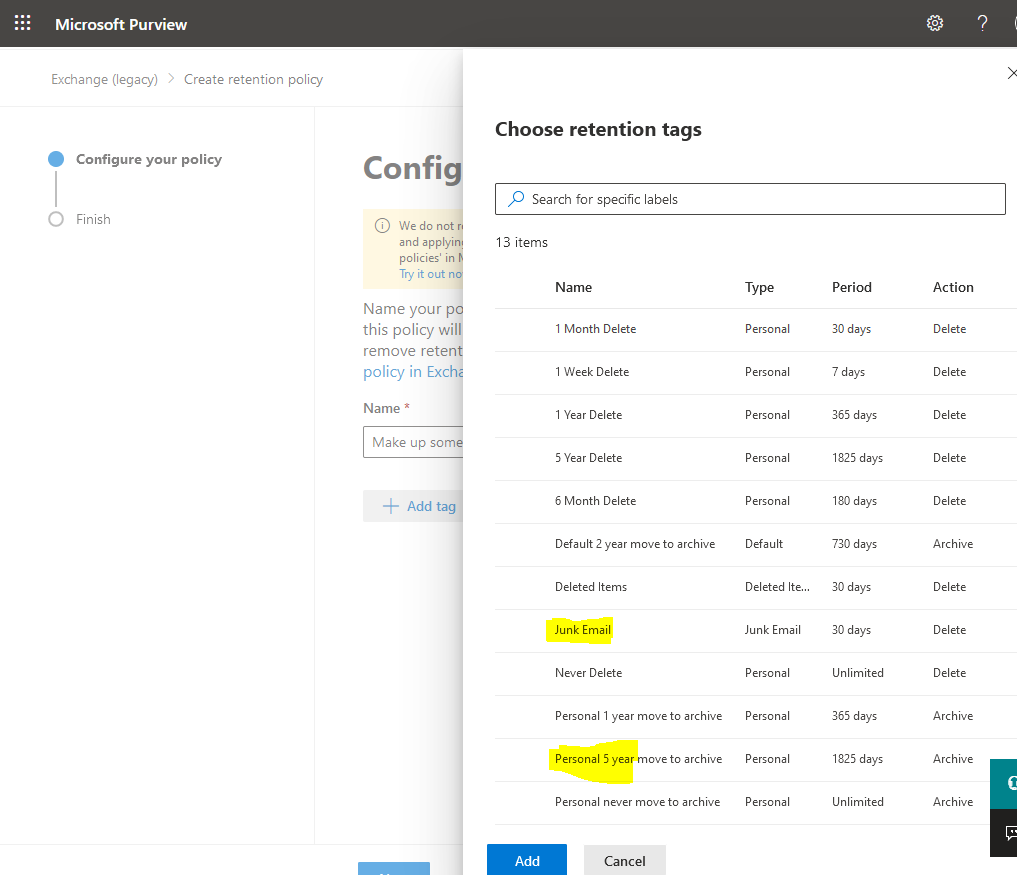 From Modern Exchange Admin Center (it should still be in a tab) Recipients, Mailboxes, Click a User, Mailbox Tab, Manage Mailbox Policies, and choose the Policy you just created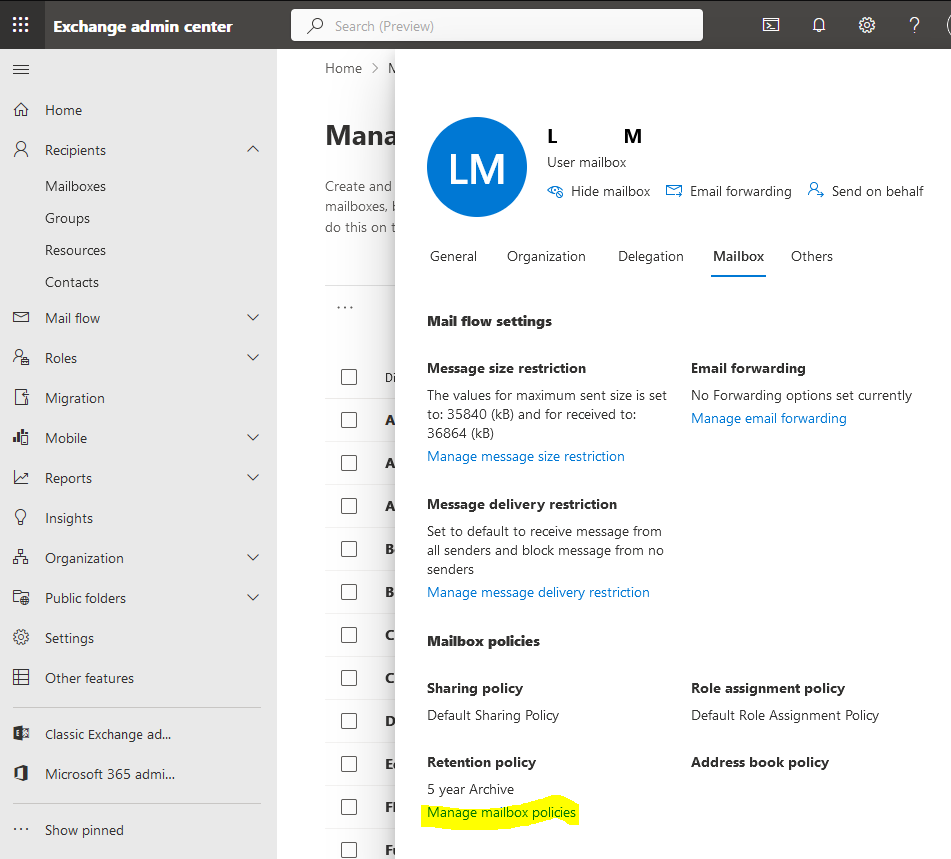 Even if Mailbox Archiving isn't enabled for this user, we can still pick a Retention Policy. Pick the one we just created, and click Save.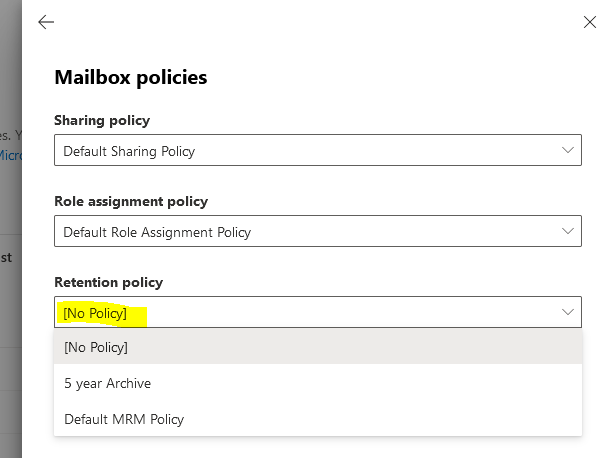 If Email Archiving isn't enabled for this user, you will need to enable it by clicking on the user, Others Tab, Manage mailbox archive, Enable, and Save.
How to check if it's working:
The archiving happens on M$ own schedule and there is no way to speed it up. but we can check to see how it's going.
From Exchange Admin Center, choose Classic Exchange Admin
Choose Mailboxes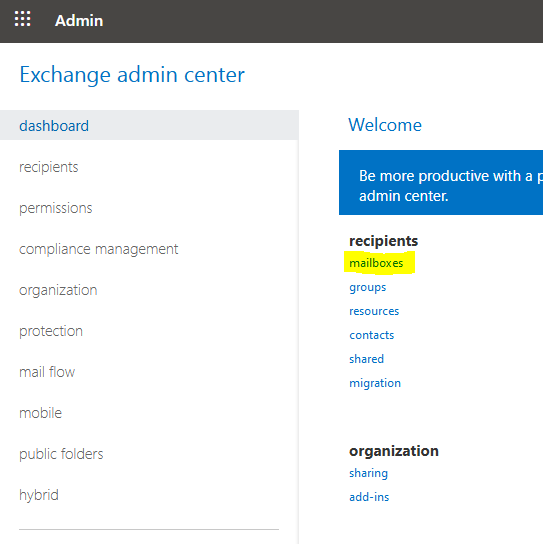 Select a user, in the right hand column, under In-Place Archive, click View Details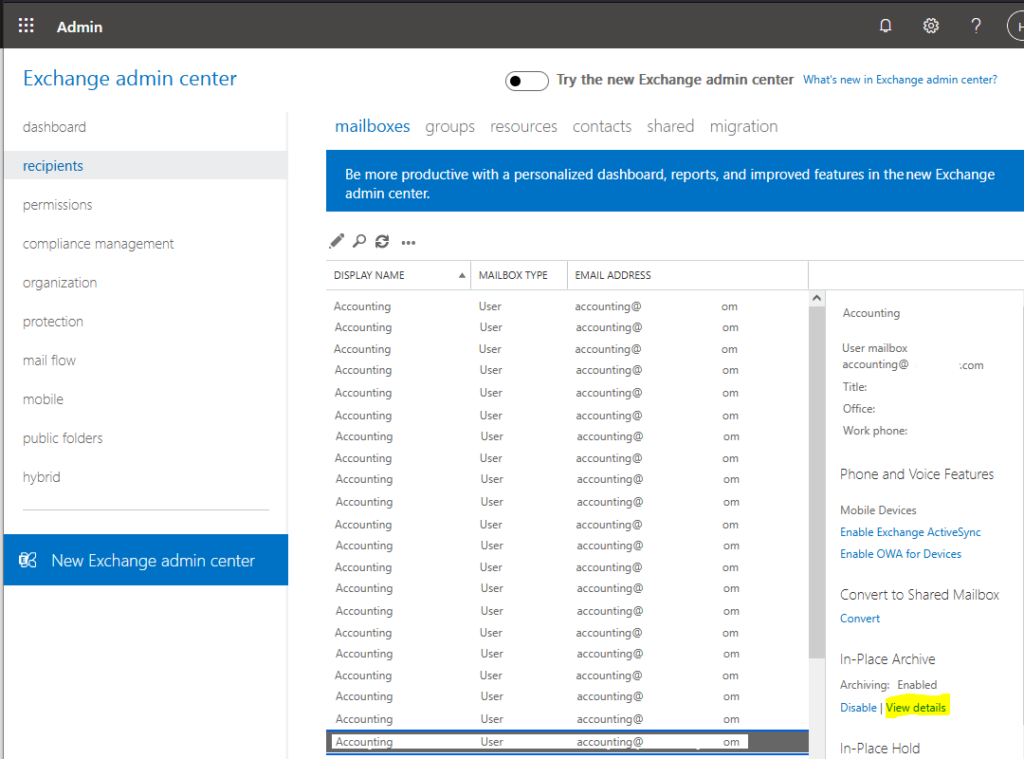 It typically takes a few days for the archiving to kick in.