Here are the troubleshooting steps i use
1 sign on to the user PC using TeamViewer/Splashtop or similar
2 verify client is correct version. v7.0 is available now, Fortinet has re-arranged their website, there are multiple products all named similarly. Lots of confusion here. If in doubt, re-install.
3 verify settings are correct in the client
4 attempt a connection while looking at the Firewall web interface, VPN, IPsec tunnels, under status click # dialup connections

5. hover over connections until you find the user in question. This makes sure you are connecting to the firewall you expect. The client could be connecting to a VPN tunnel you are not expecting ie the iOS VPN tunnel which doesn't have permissions to get to where the user wants to go. But usually if the phase1 negotiation selects the wrong connector it just fails.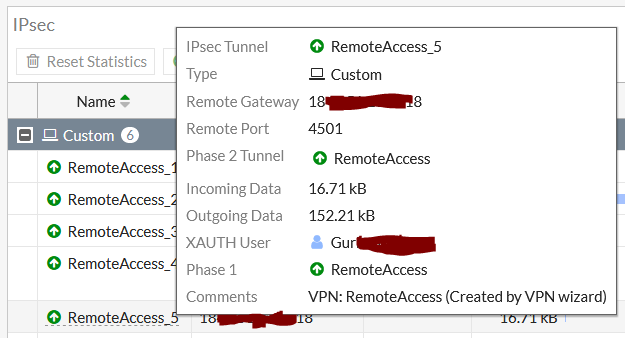 Next try and do a ping to the inside interface of the firewall. If you cannot that is a good indication that the problem is either routing or protocols on the client end.
Disable IPv6 if it is enabled
Disable any non-Microsoft Firewall product