RdWeb Diagnoser error; choose device or user mode OR no license server specified
Turn off IPv6. Not necessarily the problem but definitely not part of the solution.
Set the License Mode, Easy way:
Set Licensing mode, manual alternative way:
From W2012 R2 server, from Modern UI, type : GPEDIT.MSC
Navigate until : Computer Configuration | Administrative Template | Windows Components | Remote Desktop Services | Remote Desktop Session Host | Licensing
You have to configure the two following parameters :
The first parameter (Use the specified …) must be enabled and you have to specify the hostname of the RD Licensing server. if you are using a standalone server, so you have to enter the W2012 R2 RDS Server name.
The second parameter (Set the Remote …) must be enabled and you have to choose the License Mode corresponding to RDS CALs you bought.
PLEASE NOTE THAT IF YOU HAVE A RDS Per-Device CAL, this will resolve your problem.
If the RDS CAL you bought are a Per-User Mode, in this case, you have to deploy an Active Directory domain because the CAL RDS that will be assigned to remote users must be stored on MS Active directory database.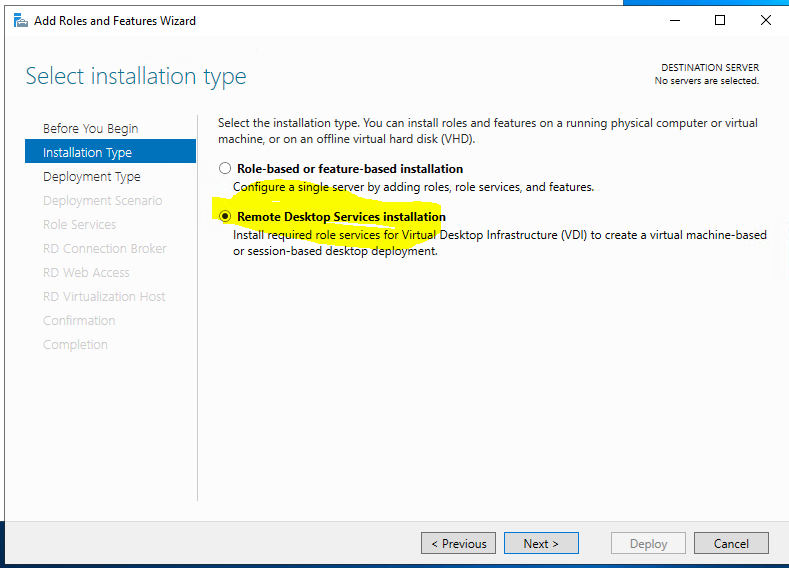 Now open the RdWeb Overview, Gateway and Licensing will show as unconfigured (plus sign) Click on them and add the certificate to each service (use the same one) and set the Licensing server.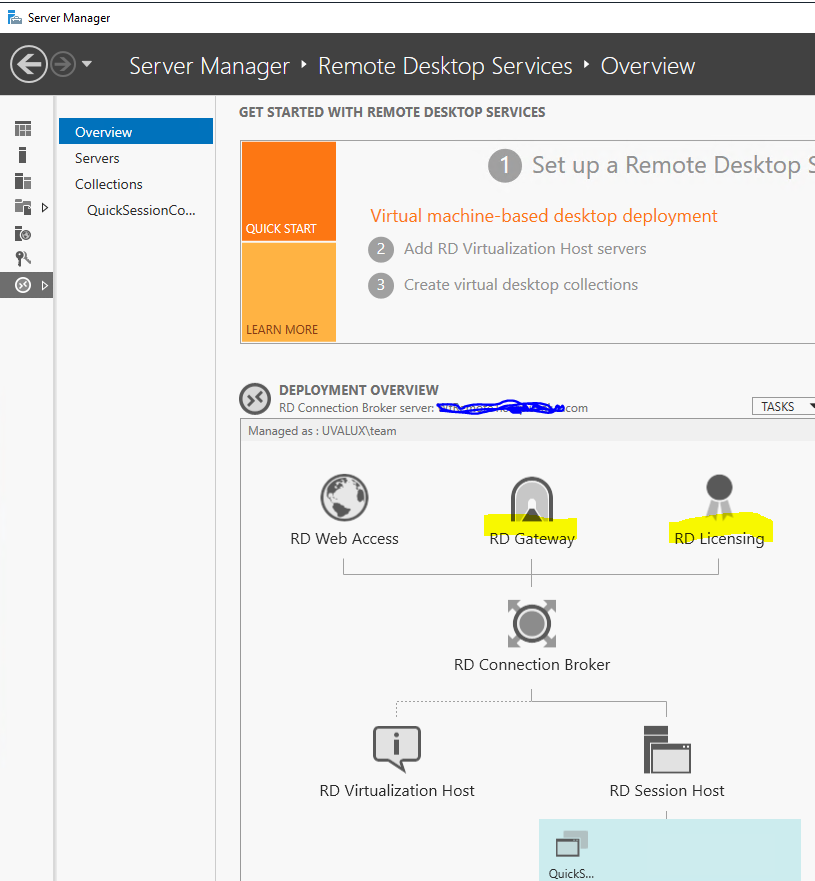 Easiest way to customize the page title; Open a Powershell prompt as admin
Set-RDWorkspace -Name "Welcome to the New and Improved RdWeb!"
Error: Couldn't validate the settings in your RDP file
empty list of servers
Auto-Forward IIS to the /RdWeb folder
Windows Server RDS 2012 – Redirect RDweb from IIS Default (ROOT) site – HeelpBook