2FA is free even on a basic license but you need to use the Microsoft Authenticator App which can be installed from the Google Playstore or Apple Store.
here is the super secret setup link
https://aka.ms/mfasetup
You will need access to your phone AND a computer to complete this procedure.
After changing phones M$ Authenticator shows a greyed out account in the Android app that can't be deleted. Use the link above to disable 2fa for any accounts in your Authenticator that are still Blue/active. Uninstall the M$ Authenticator App via the Playstore and reboot the phone.
Install the M$ Authenticator App. there should be no greyed out accounts now. Used the link above to add account into M$ Authenticator. Sign into your microsoft account before clicking the link, and make sure you have NO browser tabs open running other microsoft apps.
After adding you should see 2 devices listed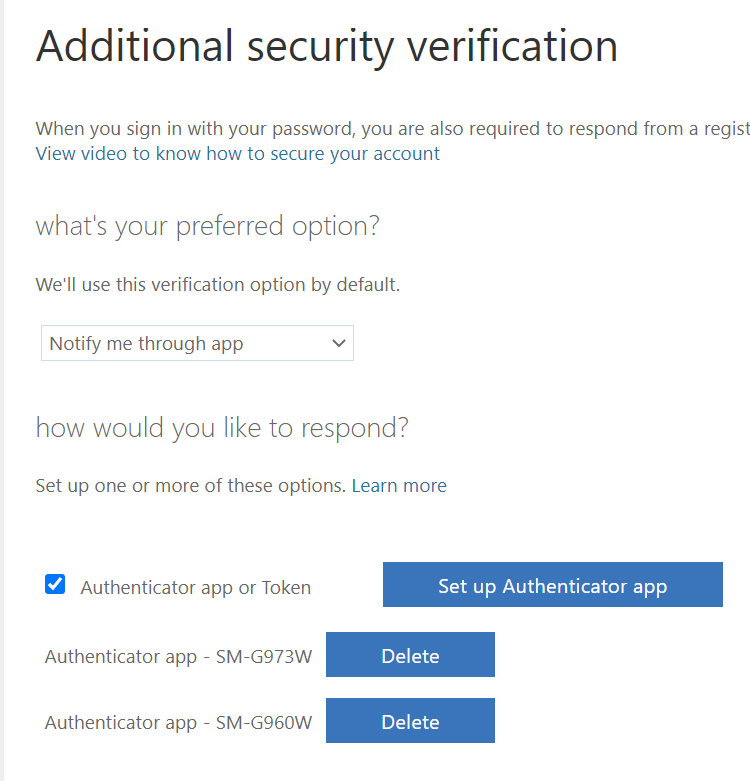 Verify your phones' model number (don't assume) On Android goto the Settings/Gear, About Phone. Keep the phone that matches your model#.
Might be useful to add the Authenticator App on an old phone as a backup. Make sure it has a screen lock.